Condon BBQ Pavilion
660 Minnie Street
Grass Valley, CA 95945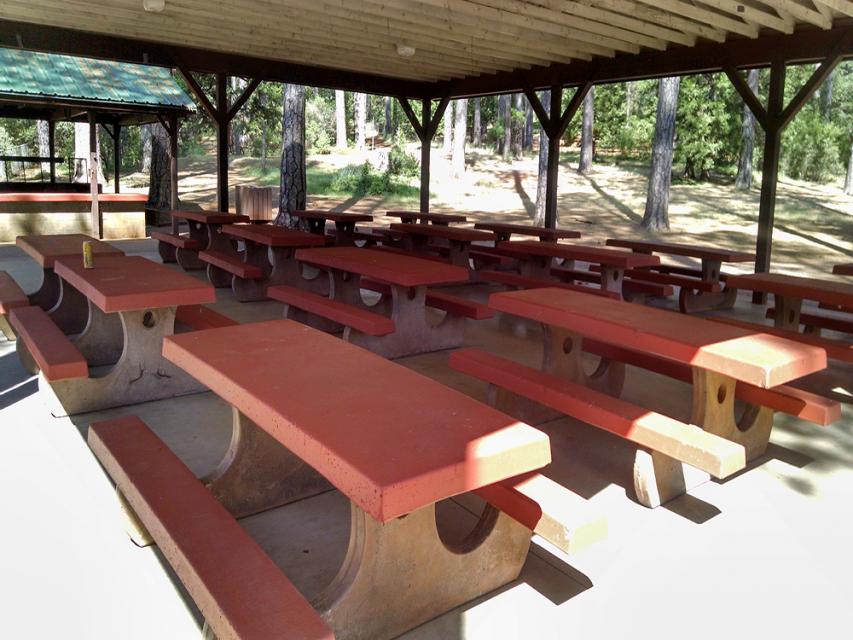 The Condon Park BBQ Pavilion is a 30′ x 90′ covered area available to be reserved May 1st – September 30th. The reservation fee is $150, which consists of a $110 rental fee and a $40 cleaning deposit (the deposit is returned to applicants after event so long as pavilion area is cleaned and left as it was found).
Reservations are taken on a first come, first served basis. The facility's capacity is 100 people seated and 300 people assembly. It is equipped with 3 BBQs (36″ grills with covered prep area and service counter), 16 covered picnic tables (8′ concrete), and 12 trash cans (32 gallon). Water, lights, and electrical outlets are available by request.
Events that include 50 or more attendees are required to apply for a Special Events Permit through the Grass Valley Police Department.
If there will be alcohol present, applicants must provide proof of liability insurance listing the CIty as additional insured. Event Insurance is available online, or through your own insurance provider.
Renters must leave the facility clean and orderly and are financially liable for any damage. All tables must be cleared, garbage bagged and placed in dumpsters. Renters must supply their own garbage bags. The signature on the agreement will be that of the responsible person. Failure to clean the facility on time or attend the post-inspection may result in additional charges and/or forfeiture of the $40 Cleaning/Damage Deposit.
The Condon Park BBQ area was originally built by the Grass Valley Rotary in the 1980's. The Grass Valley Host Lions Club added the covered seating area in 2004.