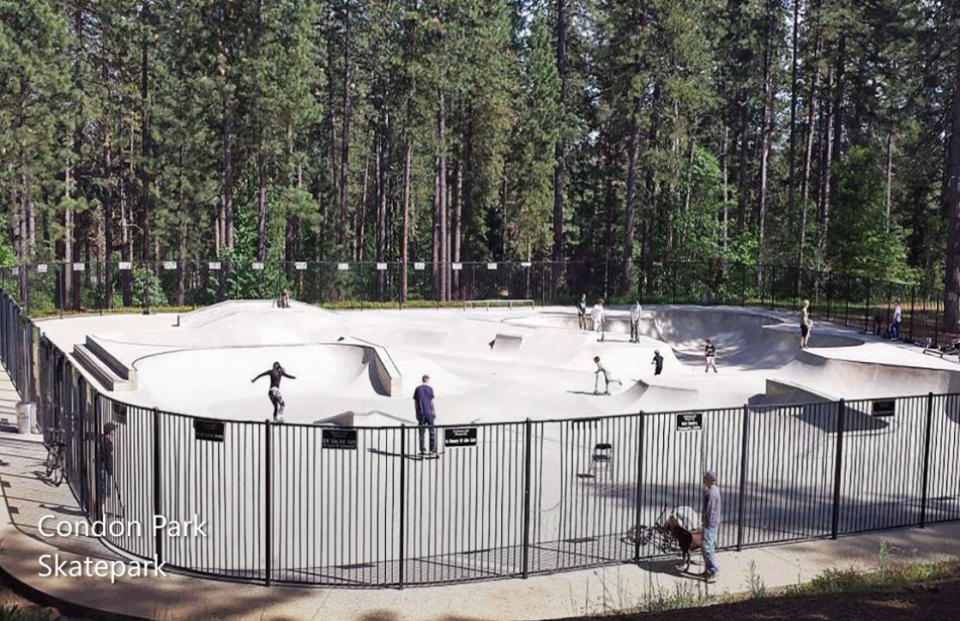 Condon Park Skatepark area is a 20,500-square-foot concrete in-ground public skatepark. The facility is available for rent for special events, dawn to dusk.
Amenities include 1 restroom, a drinking fountain and a bulletin board at the park.
Park Rules:
Park Rules & Regulations are posted at the entrance to the facility.
Use at your own risk. This is a non-supervised facility.
Helmets, knee pads, elbow pads, and wrist guards are required at all times.
Bicycles and scooters are prohibited in the Skatepark.
No food, beverages, or gum in the Skatepark.
No alcohol or tobacco products.
Amplified music is prohibited without permit.
Do not use the facility if any hazardous condition exists.
Use of the Skatepark is not permitted when the facility is closed. The park will be closed for maintenance, when it is raining, snowing, or when the surface is otherwise unsafe to use.
Report all violations, unsafe conditions, and graffiti, vandalism, or maintenance concerns to (530) 274-4350, for emergencies call 911.
Persons failing to comply with these regulations shall be subject to citation, expulsion from the park, and/or may have their skateboard or inline skates seized.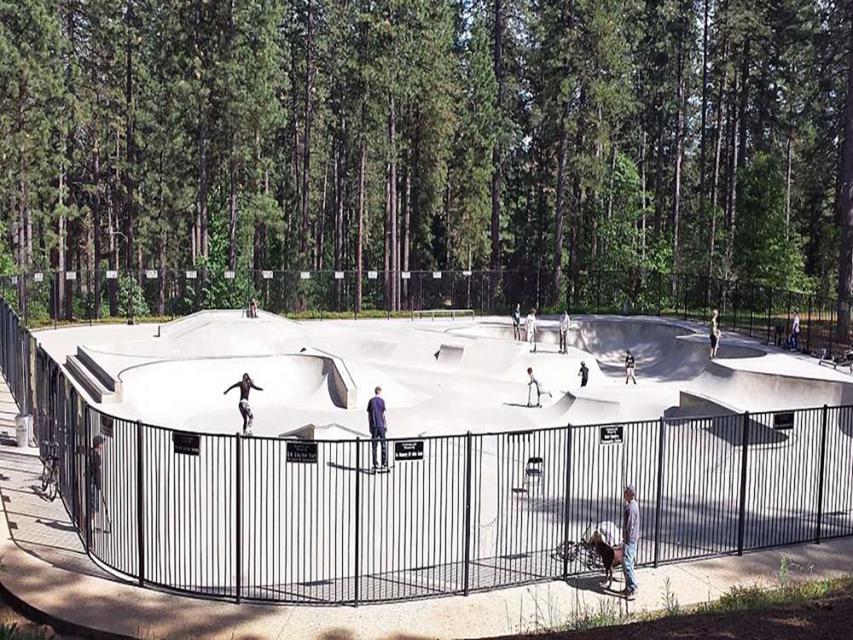 The skatepark was designed by Zack Wormhoudt and constructed by the Community Center Association in 2001. The park is ranked among the top 10 in California by Skateboard Magazine.