Scout Lodge
441 Memorial Lane
Grass Valley, CA 95945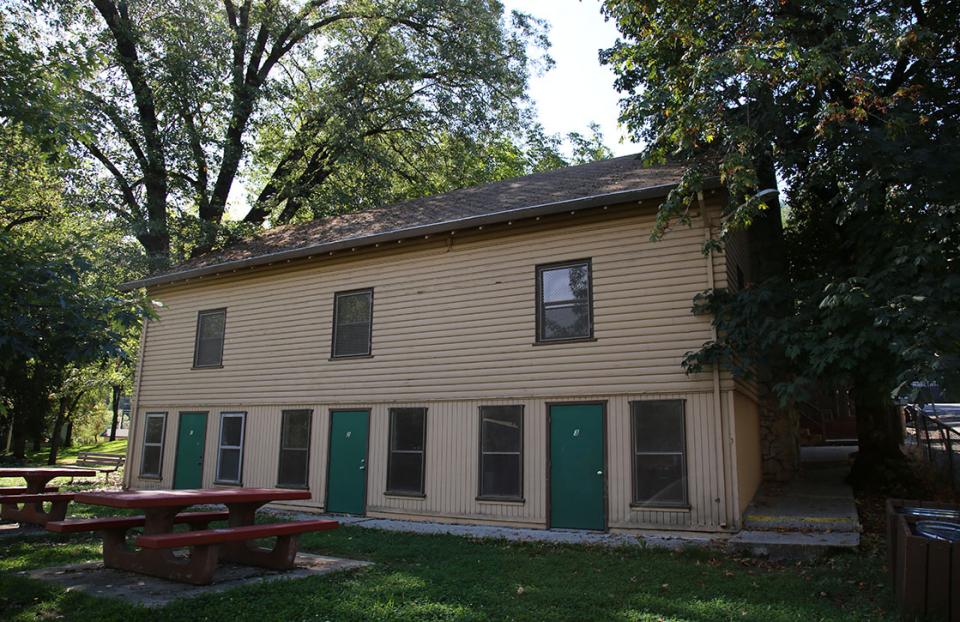 Memorial Park Scout Lodge is a 1,200 square foot meeting hall used primarily for scout meetings. The space is also available to be reserved for banquets, social gatherings, general meetings, instructional classes and more.
The lodge seats approximately 50 people with tables, 80 people auditorium style and 170 people standing. Amenities include 7 - 6' tables and 1 – 8' table, and 50 chairs. If additional tables and chairs are needed, they may be rented from an outside source at the renter's expense. Kitchen amenities include: a refrigerator, stove, oven, microwave, sink, and (2) 32-gallon trash cans. The facility has central heat, a non-functioning fireplace, and restrooms.
Alcohol and smoking are not permitted at this facility.
Renters must leave the facility clean and orderly and are financially liable for any damage. The signature on the agreement will be that of the responsible person. Cleaning supplies include: (1) mop bucket, (1) wet mop, (1) dust mop and (1) corn broom. Renters must supply their own trash can liners, rags, sponges, and cleansers. Failure to clean the facility on time, attend the post-inspection or return the key may result in additional charges and/or forfeiture of the Cleaning/Damage Deposit.
The Scout Lodge was originally built in 1922 by the Grass Valley Host Lions. The building was relinquished to the City in 1971 so that it could be maintained and operated for public use.