Temporary Use Permit
Grass Valley Veterans Memorial Building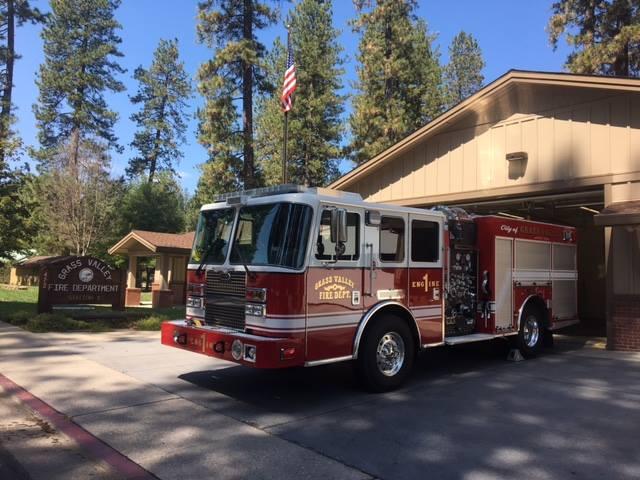 Permit: Temporary Use
Cost: $110.00
Hours: Monday – Friday 8:00am – 5:00pm (Closed on holidays)
To hold an event at the Grass Valley Veterans Memorial Building it is necessary to submit a Temporary Use Permit Application. Along with the completed application, applicants need to provide a completed Floor Plan showing the layout of the event. Areas on the floor plan with red hashmarks are for EMERGENCY EGRESS and shall be free of obstructions at all times.
The Temporary Use Permit Application (and Floor Plan) must be turned into the Grass Valley Fire Department no less than thirty (30) days in advance of the event's scheduled date. Once the application has been processed you will be notified by phone to pick up the permit. Permits must be picked up in person, we do not mail back competed forms. The applicant must keep the original Temporary Use Permit for display at the event.
Non-compliance with the thirty (30) day requirement will result in the application not being processed and the permit not issued. Exceptions for extenuating circumstances will be made, contact (530) 274-4382 for information.
The Temporary Use Permit issued by the Grass Valley Fire Department does not replace any license or permit required by other agencies.
Temporary Use Application
Assembly Seating Charts
Blank Floor Plan
Bottom Floor Plan