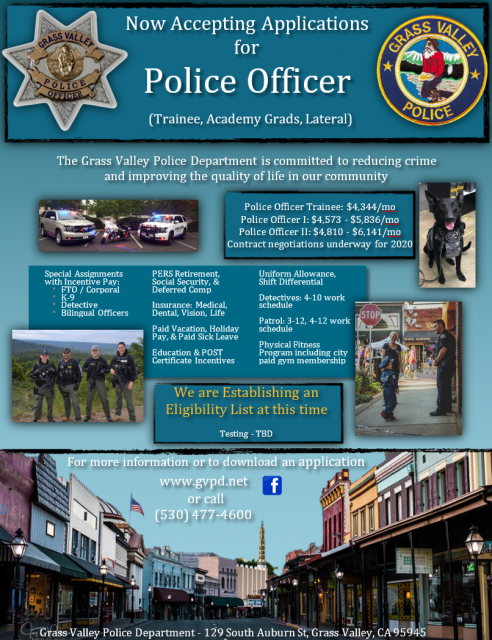 We are accepting applications for Police Officer to establish an eligibility list. Applications for Trainees, Academy Graduates, and Lateral Officers are all welcome.
REQUIREMENTS to Apply:
· United States Citizen
· High School Graduate or GED equivalent
· Possess a valid driver's license
· Must be at least 21 year of age by date of appointment
· Able to pass physical agility assessment
· Shall possess normal hearing acuity
· Shall possess normal color vision
· No felony convictions
· No misdemeanor convictions involving moral turpitude
· Must have good moral character and emotional suitability
· Must be able to assume rotating shift assignments, to include weekends and holidays
Applications:
Applications can be submitted below or by dropping them off at the department.