Latest Projects
Explore new developments and community focused projects happening in Grass Valley.
City Projects
Memorial Park Pool Building Rehab Project
(Paid for by Measure E)
Minnie Park Remodel Project (Paid for by Measure E)
Lyman Gilmore Turf Field​ (Paid for by Measure E)
Wolf Creek Trail

Commercial Projects
Center for the Arts The new venue includes: A 492-seat theater with retractable seating for comfort and flexibility to allow for intimate cabaret performances, seated concerts, banquets and dance concerts. Expanded gallery space that will serve as a beacon to art lovers everywhere. Welcoming lobby with expanded bar and concessions. ADA-accessible box office and front entrance An unrivaled state-of-the-art sound system.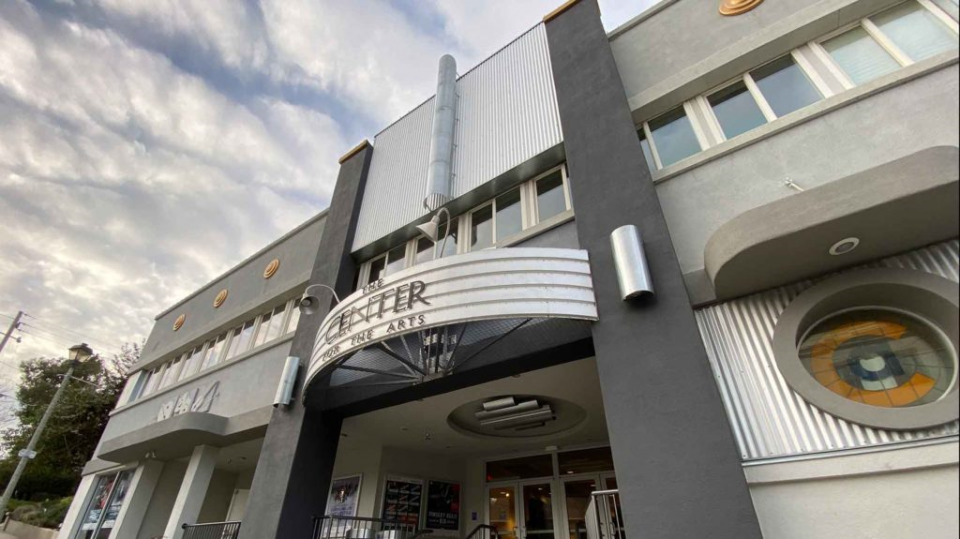 Courtyard Suites Expansion project is located at 228 North Auburn Street. The expansion includes construction of a 3,198 square foot two story building that will have six guest rooms and a parking lot below.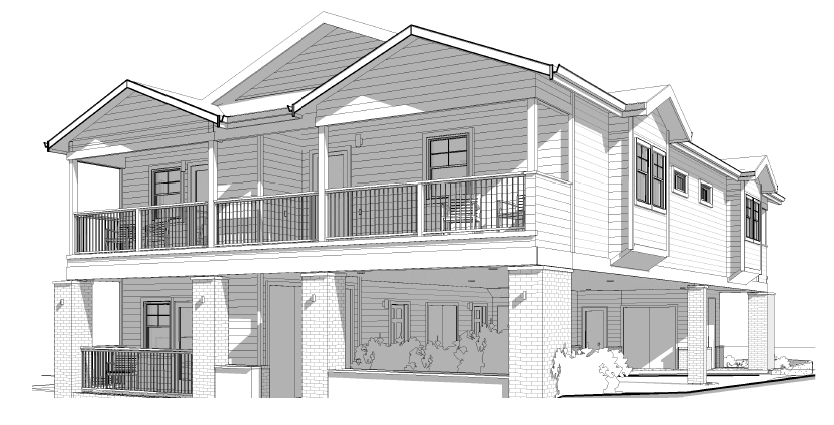 Dorsey Marketplace Approximately 104,350 square feet of commercial space, 8,500 square feet of office space, and 172 residential apartments (96 2-bedroom units & 38 each of the 1-bedroom & 2-bedroom units). The residential area includes a clubhouse and pool, community garden, and tot park. The commercial space can accommodate 2 major shops, 5 smaller shops, 3 drive-through facilities, and a larger restaurant. There are meandering accessible paths proposed throughout to promote the walkability of the marketplace. There will also be a dog park.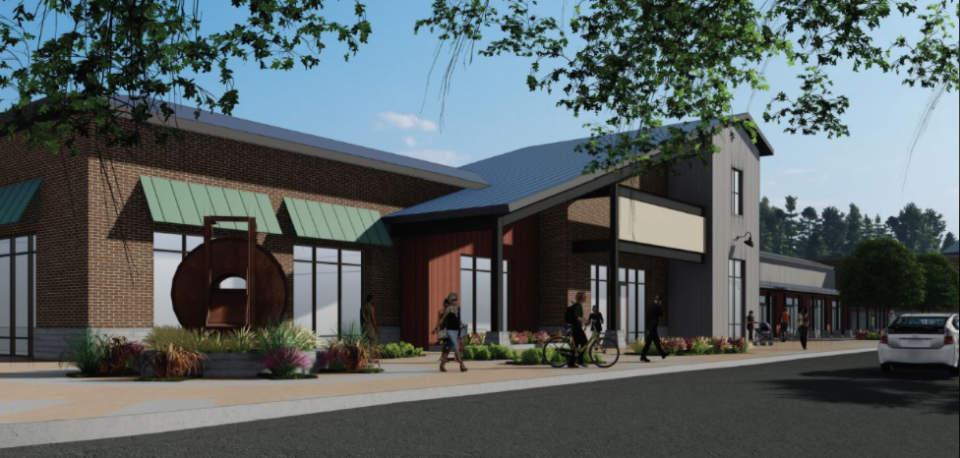 Dutch Bros Coffee Dutch Bros drive-through coffee shop construction is underway! The project is located at 2094 Nevada City Hwy. The Dutch Bros Foundation and local franchisees donate several million dollars to support its customers, local communities and nonprofit organizations. We are happy to welcome Dutch Bros to our community.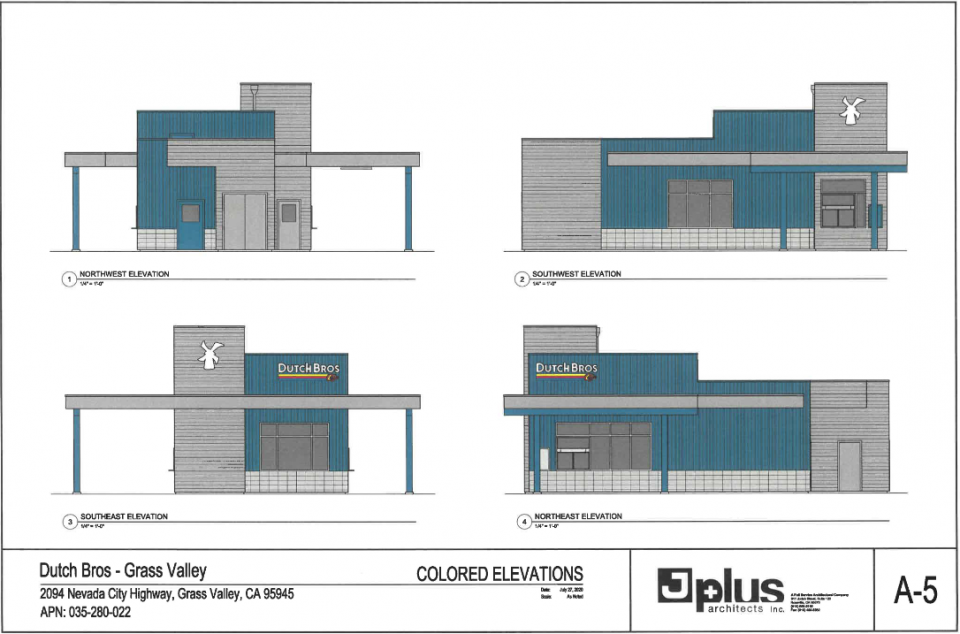 Holbrooke Hotel Remodel The meticulous restoration of the Holbrooke Hotel (originally the Golden Gate Saloon, constructed in 1852) included design decisions that mix classic and modern touches. Vintage furniture and fixtures are set against the building's raw structural elements of brick, wood and stone. Local architects, designers and craftspeople have preserved the charm and history of this treasured property while revitalizing it into the modern day.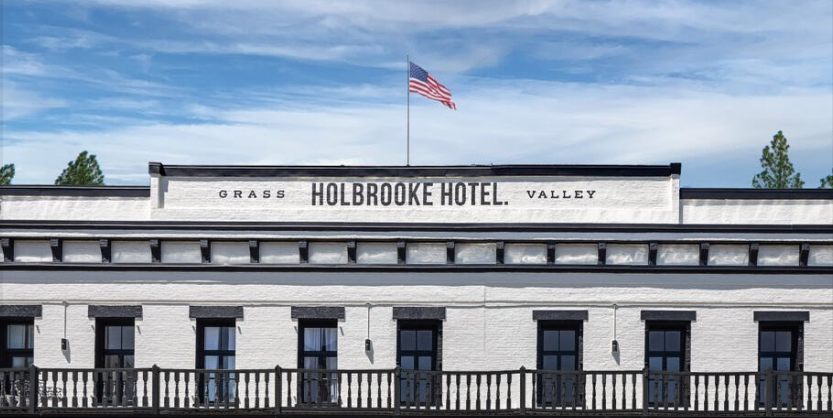 West Olympia Hotel Located at 1812 East Main Street & 10 West Olympia Drive, the West Olympia Hotel is proposed to be a two-story, 74 room hotel that will include a pool and fitness center. The project was approved by the Planning Commission on December 15th, 2020 in accordance with the approved plans.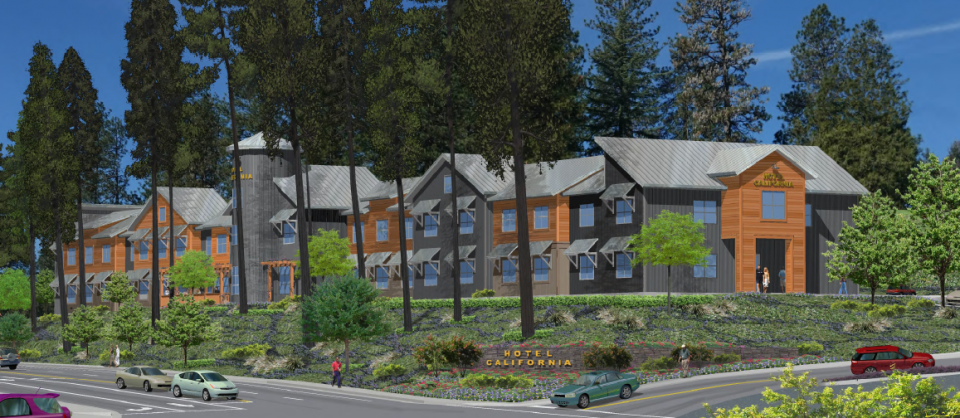 Residential Projects
Berriman Ranch is a single-family new home community offering 30 homesites with homes ranging in size from 1,579 to 2,491 square feet. House designs include 1 & 2 story homes, 3-4 bedrooms and 2-3.5 baths. The development is located at 103 Berriman Loop.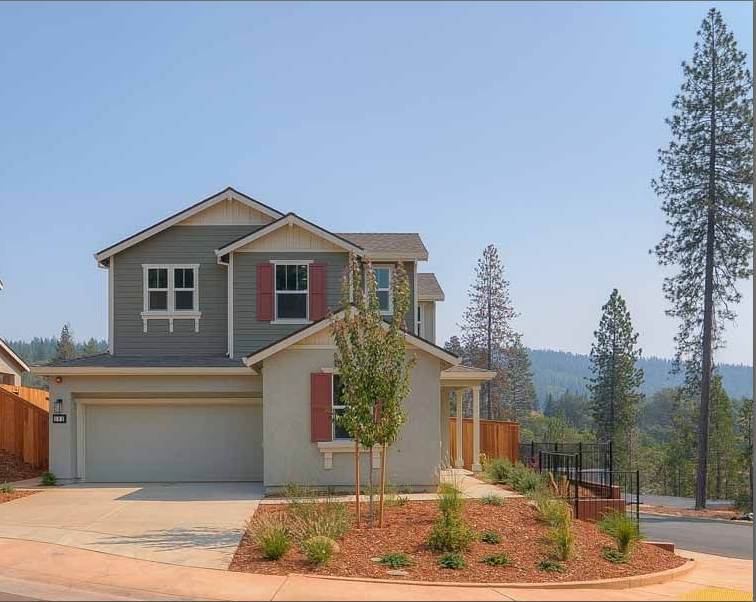 Gilded Springs, set to begin construction in Fall 2021, is a walk to town living experience. The development consists of 26 customizable homes designed to fit each owners' lifestyle. Home styles include the Cottage (1,400-1,770 sq. ft.), the Porch Home (1,800-2,089 sq. ft.), and the Estate Home (2,203-2,835 sq. ft.). The project is located at 652 Linden Avenue.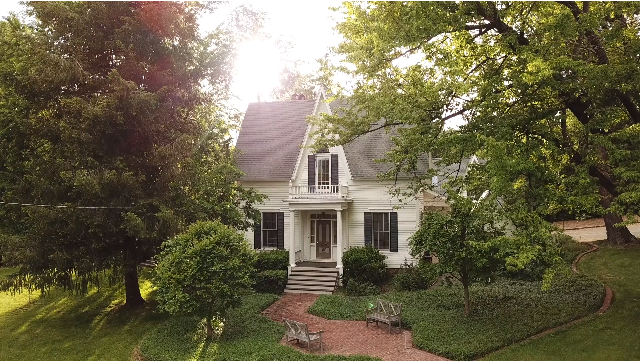 The Pines of Grass Valley, located at 350 Bennett Street, is an upscale apartment home community consisting of 108 1 & 2 bedroom units. The resort-style design includes a swimming pool, hot tub, sundeck, private cabanas with TVs, fire pit, outdoor Yoga Studio, on-site business center, smart home features, on-site deli and market, and Lockboxes. The development will be an eco-friendly community with no natural gas, EV-chargers on-site, and exclusive nature trails throughout.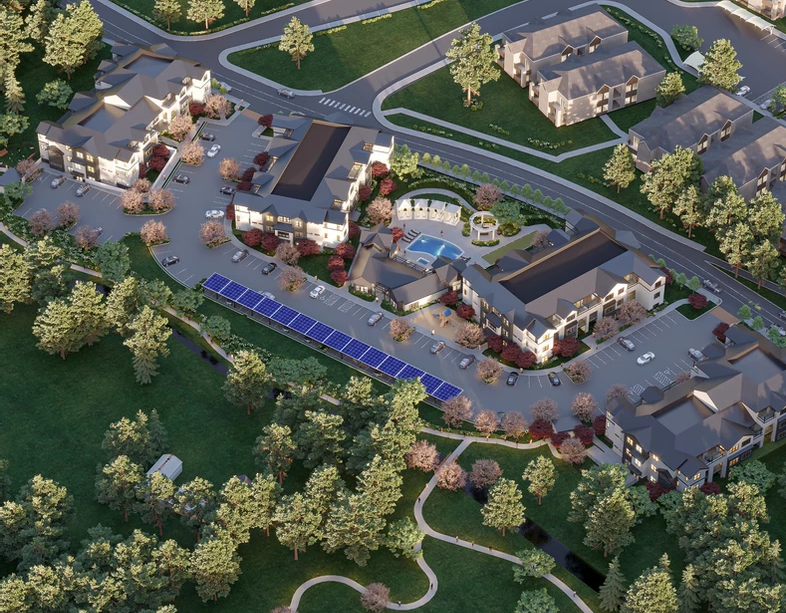 Timberwood Estates is a 45-lot development, offering semi-customized homes in three sizes of 1,804 – 2,080 – 2,224 square feet, including spacious 2-car garages. All homes have stucco and siding exterior, granite/quartz counters, tile shower per plan, stainless steel appliances, and front yard landscaping. The development is located off Brunswick Road at Timberwood Drive.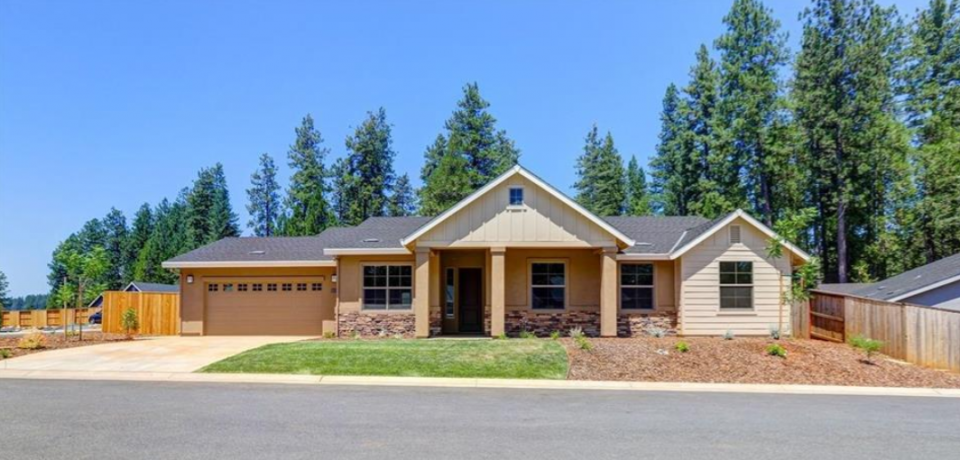 County-Sponsored Projects
Brunswick Commons (Affordable & Homeless Housing)
Coach N Four Motel (Conversion to Permanent Housing)